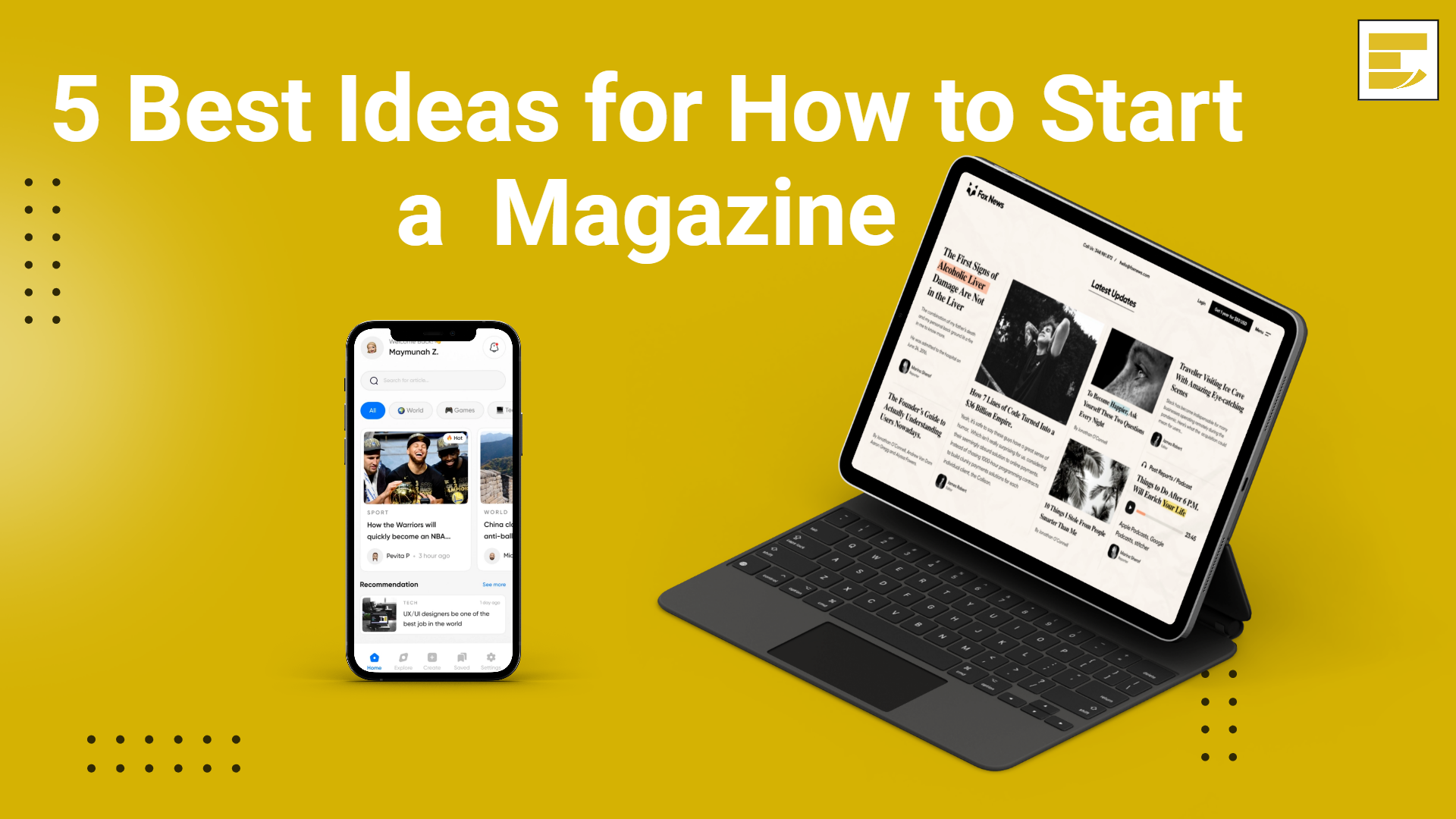 How to Start a Magazine in 2022
A magazine is a serial publication containing articles on current events, trends, arts, and so on, and usually sold on newsstands or at bookstores. In many cases, magazines are more detailed than newspapers or online news sites. A magazine may be one of many types of periodicals, such as news magazines (also called weeklies), political magazines, sports magazines, women's magazines, hobbyist magazines, science magazines, religious magazines, children's magazines and so on.
Target Your Audience
First of all, you will need to target your audience. If you have a niche and specific target audience, it should be easy for you to develop and promote a successful publication. Knowing who your core readers are, what they want from your magazine, and how they access content will help shape your publication's profile.
You will also need to figure out where exactly you want the magazine to be published; online or offline?
Pick A Business Model
To start a magazine, you need to pick a business model that fits your preferences and reflects the type of magazine that you want. Business models such as subscriptions, advertising, merchandising and event-driven can be implemented successfully. In all cases, it is important to identify your needs before settling on one as all business models require more or less upfront investment, extensive market research and running different financial models. The most important thing is what suits your marketing strategy and how well it matches your personal preferences. The right choice will determine if you succeed or fail so be careful when making this decision!
Connect With Similar Niche Magazines
Niche magazines have been coming into fashion over the last few years. This is likely due to the digital age making it easier than ever before to start your own magazine at low cost. Here are five of the best ideas for how you can get started in this field, hopefully aiding you with your ultimate success. In order to make your niche magazine idea successful, you need an audience which relates and can identify with the content of your publication. To generate those readers from day one, you will need a way that assures them that they are accessing something new and fresh that other online publications do not offer them.
You should also be familiar with other niche magazines in your area so that you can establish connections and partnerships early on. These connections might help lead to opportunities such as guest posts or possible ad deals, but if nothing else these partnerships may lead to cross-promotion for both parties involved. Connecting with similar niche magazines early on should also be done because it ensures that you're aware of what's happening elsewhere in the same industry. And although there are no guarantees, any connections made now could potentially be beneficial down the line!
Establish A Mission Statement
Magazines have been around for decades but the way we consume content has drastically changed since their inception. They were originally designed to help people remain informed, up-to-date, and current on all topics. Unfortunately, this concept has lost its relevance over time and there are various reasons why magazine publishing will never reach the same height it once was. Here's some helpful tips for how you can start your own magazine in 2022!
1) You should know that there is no need to publish an offline edition of your publication anymore. More people than ever are reading magazines on their phones or tablets these days which allows them instant access to your content even when they're not at home or near a bookstore.