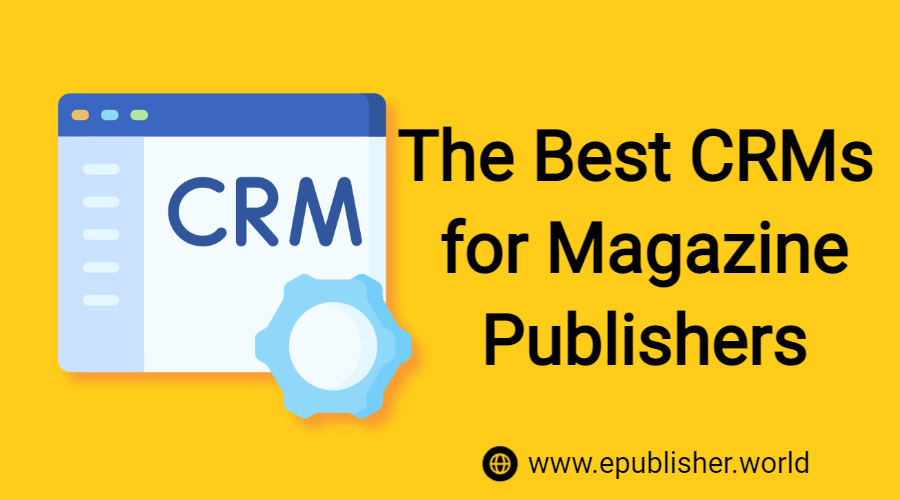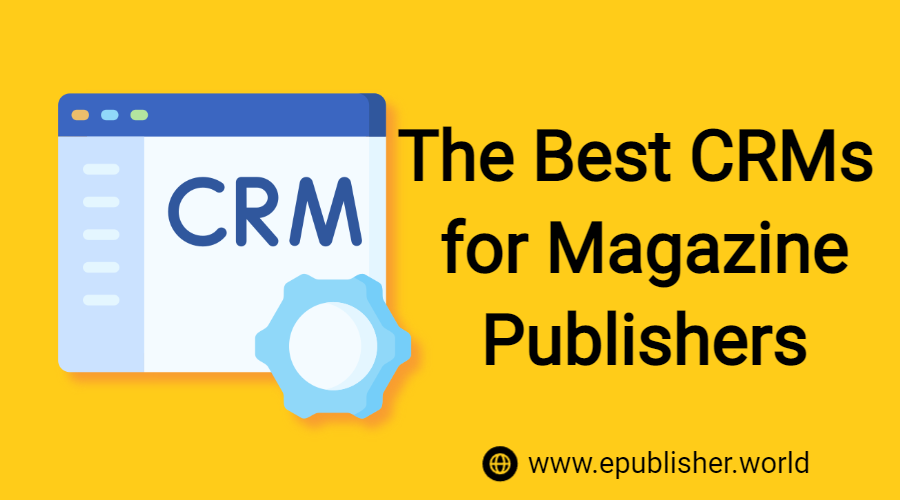 Best CRMs for Magazine Publishers
A comprehensive customer relationship management (CRM) system can help to streamline your business and improve its bottom line. For example, it can help you remember details about your clients, such as their preferences and birthdays.
This helps you build long-lasting relationships with customers and leads to happier, more successful business ventures. But with so many CRM options out there, how do you choose the right one? What should you look for in the best CRM? We've got answers! Check out this list of the best CRMs available today, and find the best one for your unique needs and preferences!
What is a CRM?
CRM stands for Customer Relationship Management. A CRM is a system that helps businesses manage their interactions with customers and potential customers. It can be used to keep records of contacts, past purchases, preferences, and conversations. There are many types of CRMS in use today, and it's important to find one that will best suit your needs.
Why does your business need a CRM?
A CRM is a customer relationship management system. It allows you to streamline and formalize your company's customer interactions. This means that it's a great way to keep track of customer data, while also making sure your team is all on the same page when it comes to how they should be interacting with clients.
With a good CRM, your customers will have less reason to get frustrated with your business because you'll be able to do things like send them automated notifications about their account or follow up quickly with them if they need help or have questions. Plus, this type of system can help make sure that you're able to keep track of what customers buy from you and when so that you can better target marketing efforts towards those individuals in the future.
What are some of the most popular CRM systems available?
Magazines are heavily reliant on a team of people working together in order to produce their content. That's why it's important to have a CRM that can help you keep track of your team and their accomplishments. Here are five of the most popular CRM systems available: 
– Insightly (most affordable) – Salesforce – Hubspot (most expensive) – Nimble (more integrated with other tools) – ZohoCRM (best for businesses without a lot of employees)
Which CRM systems have integrations with major publishing platforms?
Check out which CRM systems have integrations with major publishing platforms.
-Newswire: The Newswire platform is the best CRM for small business in our opinion because it offers a range of features and integrations with major software platforms, including Adobe Marketing Cloud, Salesforce, Google Analytics, HubSpot and more.
-Zoho: Zoho is an affordable and simple to use platform that has an impressive list of integrations including MailChimp and WordPress.
-Salesforce: Salesforce is one of the most popular CRM systems on the market but it's really only suited for businesses who are looking to spend a lot of money on software.
How to choose the Best CRM software platform
Choosing a CRM software platform is a big decision, and there are many things to consider. Here are five questions that can help you make your decision:
1) What is your budget? 2) What features do you need? 3) How easy is it to use? 4) Do they have a free trial or demo version? 5) Does it integrate with other systems?
To help you find the right solution, we've created this list of what we believe to be the top 10 crm software platforms. These solutions have been chosen because they're affordable, effective, and easy-to-use.