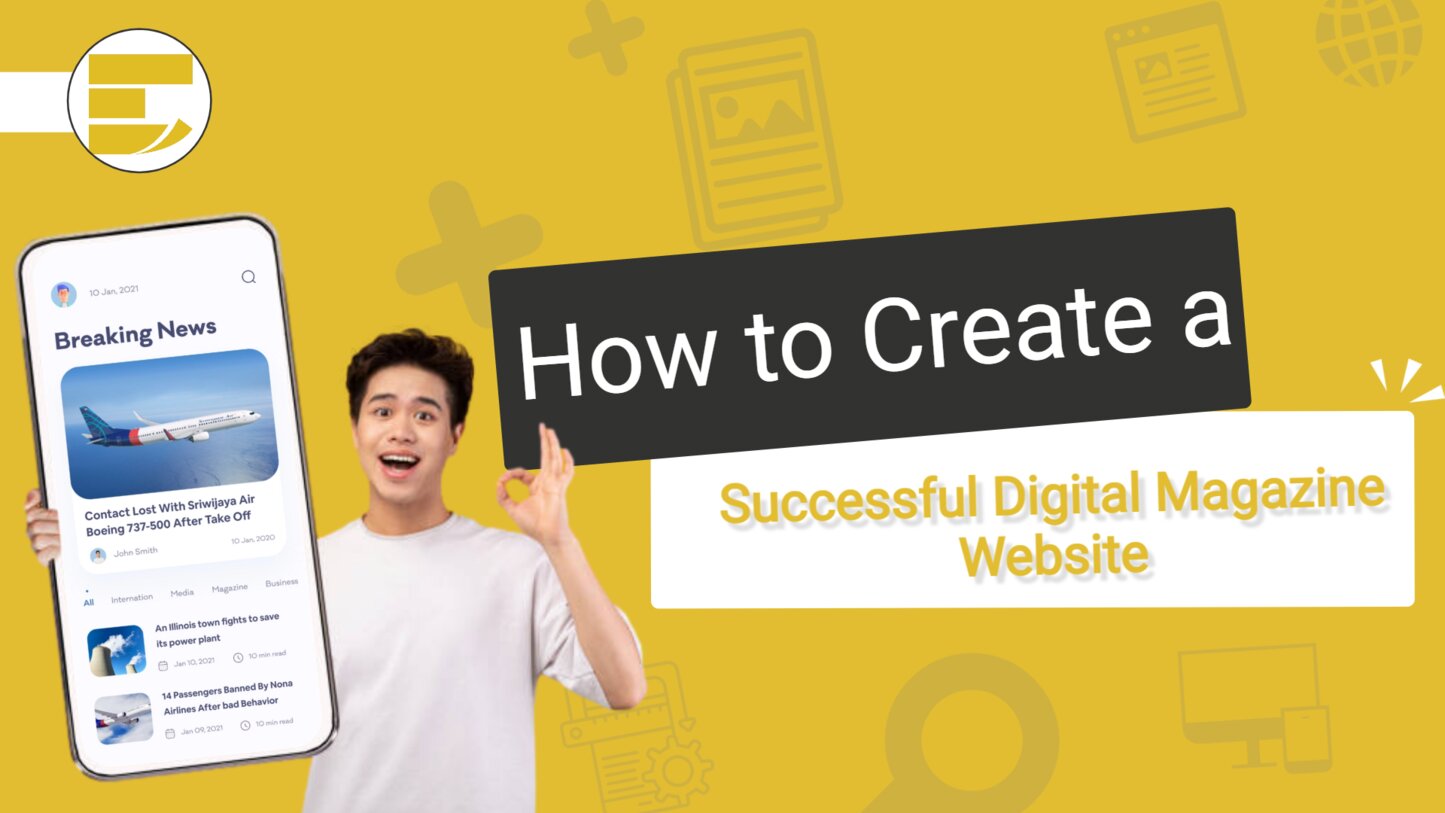 Intro :
Are you looking to launch your very own digital magazine website? If yes, then this article is definitely for you! In this post, we'll discuss some important things to consider when launching a digital magazine website.
The rise of social media has led to the creation of various types of websites. Some of these sites focus on providing information or entertainment, while others provide a platform for interaction between customers and businesses. Among these, digital magazines are gaining popularity due to their ability to reach a wide audience through their ease of access.
Digital magazines offer several advantages over other forms of media. They are usually less expensive to produce and distribute, they allow readers to share stories and interact with each other, and they can be updated at any time without having to wait for print issues. This makes them ideal for both businesses and individuals who want to create a presence online.
Digital magazines are growing in popularity because they are easy to read on computers, tablets, and smartphones, and cost less than print versions. They also offer interactive features, such as videos, quizzes, games, and social media feeds.
1. Choose a Platform for a digital magazine
There are many different options when choosing a platform. Each option offers its own benefits and drawbacks. For example, WordPress is great for bloggers looking to increase traffic to their blogs. On the other hand, Shopify is good for small businesses that want to sell physical goods. There are plenty of platforms out there that offer similar features. You should choose something that best suits your needs.
2. Build a Digital magazine Mobile App
A mobile app allows users to access your content from anywhere they want. This means you won't have to host your content on multiple different websites. Instead, you can gather all the content in one place to create an online magazine App. You can then give people directions on how to navigate through your website using their phones. You can even add social media buttons so people can share your content across various networks.
Always give first priority to mobile users with a good reading experience: you can also add elements like a table of contents, pdf magazine, flipbook magazines, etc. also focus On ASO when publishing your app on the App store which is an application search optimization. there are the vast majority of the application like you but your optimization and quality content give you a base to stand out at the top
3. Design a Great User Experience for a digital magazine or digital news
In order to design a user experience that works well for both desktop computers and mobile devices, you need to follow some basic principles. First, you need to make sure everything is legible. Make sure that font sizes are consistent. Second, you need to make things simple. Avoid making too much text or having too many complicated steps. for users, Responsive design is the best to experience in terms of speed as well, for websites you should use AMP with custom design for lightning speed for your website or app.
Wrapping Up
The three most important factors for any successful digital magazine include 1) an Effective content platform 3) Mobile App 2) A good UI design. For the best digital magazine service, request a free demo now.